Music and Dance
Modern Polynesian culture is alive and well in Aitutaki Cook Islands thanks to the tourist industry. Polynesian performing arts including drum dance and ukulele playing are part of the Polynesian culture in this South Pacific island. Aitutakian craftsmen make ukuleles from coconuts. Wood drums are hand carved from block of local wood while local animal skins are used for larger drums. Hula skirts are made on Aitutaki from local shredded and bleached sapling bark.
Polynesian hula dancing girls and young male warriors pulsate their hips to the rhythm of male musician drumming band. Tourists are invited to join in erotic and beautiful hula dancing by members towards the end of hotel cultural performances. If that doesn't rekindle their mojo, little will. There are dance teams in most Aitutaki villages. They usually perform at hotels. Once a year in about August they practice Polynesian dancing before competing in the Cook Island cultural celebrations at Rarotonga, an island south of Aituaki. I married a hula dancer. On the Australian immigration form for occupation my wife wrote "hula dancer" The young ukulele playing boy above is our son.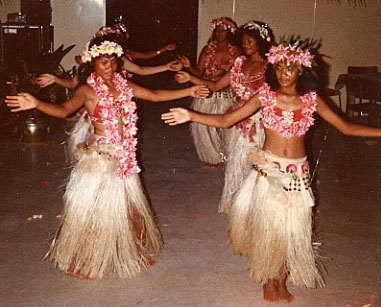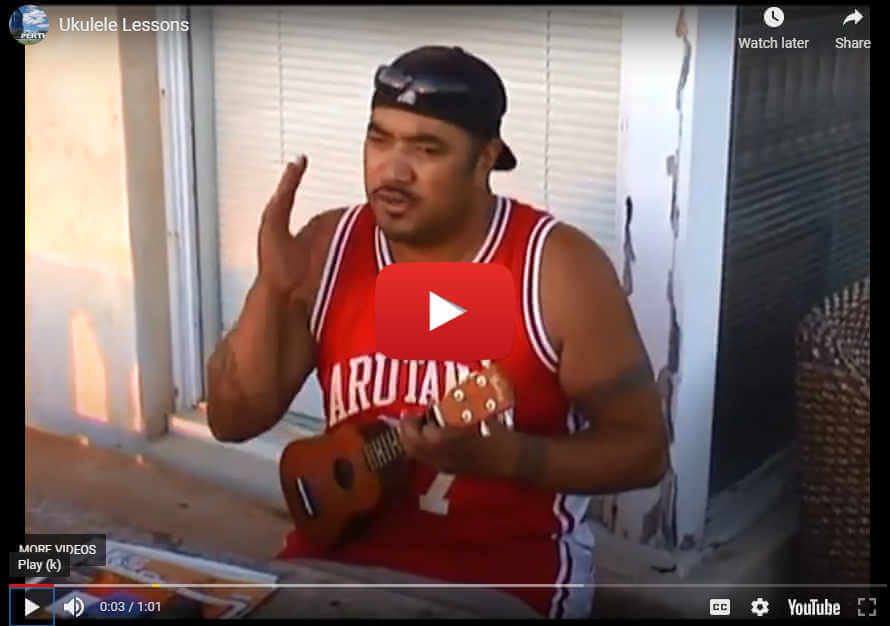 Accommodation Near World's Best Beaches
Chuck Upu teaching Jon Grummels Ukulele Lessons in Perth Western Australia.
Best beach holiday travel destinations are written by dedicated photo journalists, published and edited by the Best Beach Holidays Travel writer who still thinks of Aitutaki as home. Contact Best Beach Holidays to submit your Aitutaki Island beach holiday articles