VIDEOS OF AITUTAKI
This is my curated selection of videos of Aitutaki Cook islands featuring videos of the Aitutaki lagoon. See videos of Aitutaki culture, and videos of boat cruises on the Aitutaki lagoon to uninhabited perfect tropical islets with white sandy beaches. Feel welcome to contact me if you'd like to feature your video advertising on this web page. The first video starts from Akitu the only inhabited motu (islet) of Aitutaki where there is a resort hotel.
VIDEO OF THE AITUTAKI LAGOON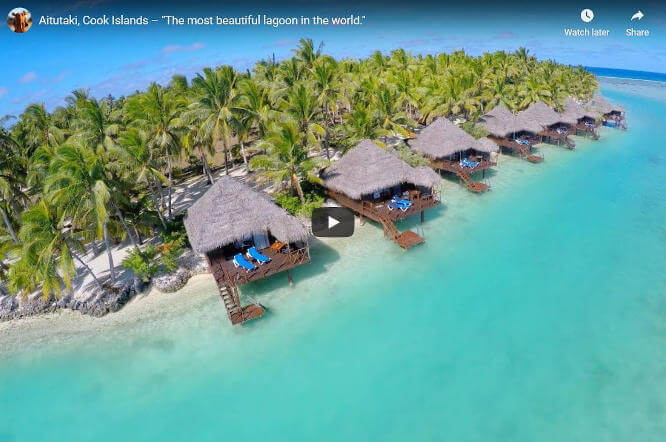 Windsurfing Aitutaki Video
See a fishing Aitutaki video on the Aitutaki Fishing webpage.
This video page is by Ben Grummels, long time resident of Aitutaki and Youtube vlogger.