Aitutaki's One Foot Island Cook Islands
One Foot Island, locally known in Cook Islands Maori language as Tapuaetai, is the most popular Aitutaki lagoon, tourist cruise destination. Of the 15 islets (motus), it is in the south east corner of the Aitutaki lagoon, between motu Tekopua on the northern side of the channel near One Foot Island and Motukitiu, the most south east islet with its sea bird nesting ground.
At low tide it is easy to wade from One Foot Island to the cay (vast white sand bar) to the west of One Foot Island. Bring your camera for a looking back photo of One Foot Island. Photograph coconut palm trees leaning out from a white sandy beach, over crystal clear water of the channel between One Foot Island and Tekopua. The channel is about 30 metres wide and about 4 metres deep. Check the current before trying to swim to motu Tekopua, the longest of the Aitutaki motus. There's some coral and fish to see while snorkelling loser to the Pacific Ocean edge of the barrier reef at the eastern end of the channel. It's where in 1980 I first ran across the top of the reef with gumboots at night carrying a hessian bag full of crayfish (lobsters) for the then chief of Aitutaki, Mr Matai Simiona (IM)whose trained eye spotted the painted crays from a distance with the light of a tilly lamp.
PHOTOS OF ONE FOOT ISLAND
YOUTUBE VIDEO OF ONE FOOT ISLAND?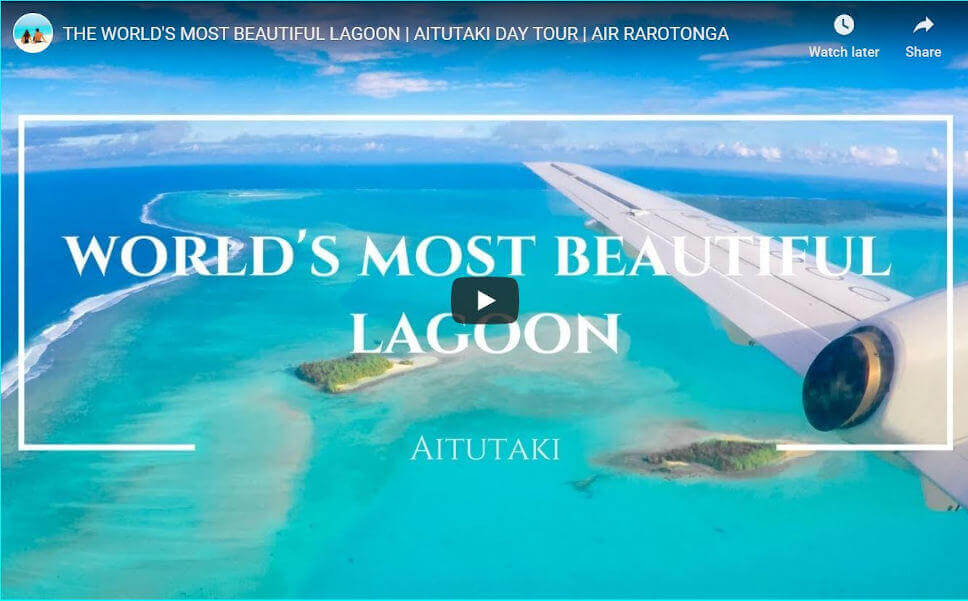 The above videos includes how to get to One Foot Island on an Aitutaki lagoon cruise day trip. Onefoot Island has been the location of TV series and movies such as "The Silent One"
WHAT IS THE PRICE TO GET TO ONE FOOT ISLAND?
The price of a lagoon cruise to One Foot Island from the Aitutaki mainland varies depending on:
where on Aitutaki cruise boats depart from

how many motus you stop at before and after cruising to One Foot Island

if lunch is included

if hotel transfers are included

private charter, group charter, or general fare price to One Foot Island.
WHO TAKES TOURISTS TO ONE FOOT ISLAND?
Any licenced Aitutakian with a boat can take you to One Foot Island. Some Aitutaki accommodation properties have their own boat to take tourists to One Foot Island while some have a tour desk which is an agent for an Aitutaki lagoon cruise to One Foot Island. Below are some Aitutaki Lagoon Cruise operators that I know of. If your lagoon cruise business to One Foot Island is not listed contact me.
Bishops Cruises phone number +682 31 009

Schofield's Wet and Wild phone number +682 31 651

Tai Herman's The Vaka Cruise phone number ?
Writen by travel writer author Ben Grummels